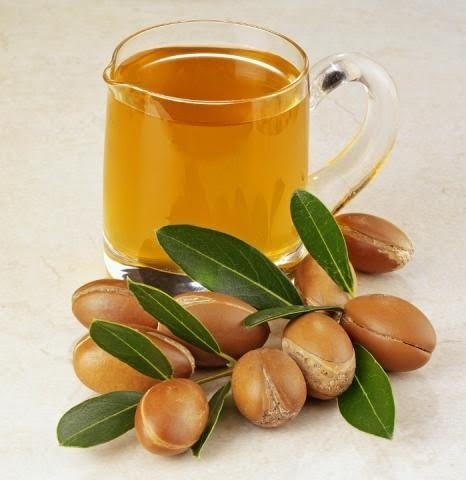 I wrote a blog a few months back about natural beauty products and mentioned the well known argan oil as a beauty tool especially for the skin, but until recently had not tried using it consistently. Now that I have, I simply have to write about it again and how it has remarkably transformed my dull, uneven skin (thanks to years of bad life choices and subsequent acne), into silk! I know, silk seems a bit far fetched, but truly, my skin has never looked better and gloriously, I am not the only one who is noticing! I recently started visiting O-way salon in Westmount, an organic spa, who introduced me to a superior quality of this heavenly oil, also referred to as 'Pure Gold' and I am beyond overjoyed with the results! I mean, seriously, is there anyone out there who doesn't feel like their skin could look a little brighter, less greasy and more even?! If you don't, well then congratulations Fabio, but for the rest of us, a little help is in order!
 So what about Argan oil is so magnificent for enhancing beauty and skin clarity? Well to start, it contains tocopherols (vitamin E, 200% more than olive oil), essential fatty acids, polyphenols and antioxidants that together make the ideal food for skin, helping to support collagen, elastin production and nourish every single skin cell. The synergy of the natural compounds in this fabulous oil make it the ideal food for your face while it also actively scavenges free radicals and heals acne scares and damaged skin . This oil has been used successfully in the treatment of inflammatory and bacterial skin conditions such as acne, rosacea, eczema and psoriasis with it's soothing nutrients and potent anti-microbial properties. In cases of severe dry skin, argan oil adds moisture and aids the skin in retaining proper, healthy water balance. I know what you're thinking: Seriously, is there anything this oil can't do?! So many wasted dollars on facelifts and Botox!
 Unfortunately, not all argan oils are created equal and the way it is extracted or processed plays a huge role in whether or not the end product will contain the enzymes and live nutrients that make it worth using. It is necessary that your oil be extracted using as little heat as possible (this often means ice pressed) and by a company who takes great pride in their products. I personally use Larme D'or Pure 100% Argan oil that I get at O-Way spa. It is extracted carefully and only 40% of the derived oil ends up in your bottle, the other 60% is discarded due to quality control standards and the guarantee of a pure, live oil. the result is a pure glistening glass bottle filled with a completely natural product. You can eat it, roll in it and even put it in your eyes with no side effects (unless of course you are allergic to argan oil, in which case, obviously don't try it). It is very simple to use and a little goes a long way so no need to go wild, lathering it on like it's sunscreen in Nevada (which you shouldn't be using by the way unless it's organic!). I don't even use soap anymore. I simply rinse and wipe my face twice a day, morning and night with a face cloth or facial glove and water, squirt two drops of the precious oil onto my face and rub it in! After several minutes, the oil will have seeped in and you will not have any greasy oiliness to your face, just a glorious glow that radiates health and life!
We live in a world way too fixated on unattainable expectations about beauty and that's a shame. We do not need to look like airbrushed supermodels but the  truth is, if you're anything like me anyway, as women, we just feel better when we look better. Getting a new haircut or losing five pounds makes us feel like a million bucks and psychologically this helps us to be happy and stay healthy. Billions of dollars are spent annually on chemical products (makeup, surgery, creams) that artificially reproduce external beauty and it's a waste when natural products are so much more effective and affordable.  It's important to note than although argan oil can help your skin externally, if your diet is centered around poutine and cookies, the worlds supply can't guarantee you a beautiful complexion. True beauty comes from within, it shines out  based on how much health and vitality you radiate, in how nourished your cells are and because of how you feel about yourself. That said, a little pure 'liquid gold' can certainly help your skin bloom, it certainly worked for me, and just in time for springtime!
Brittany