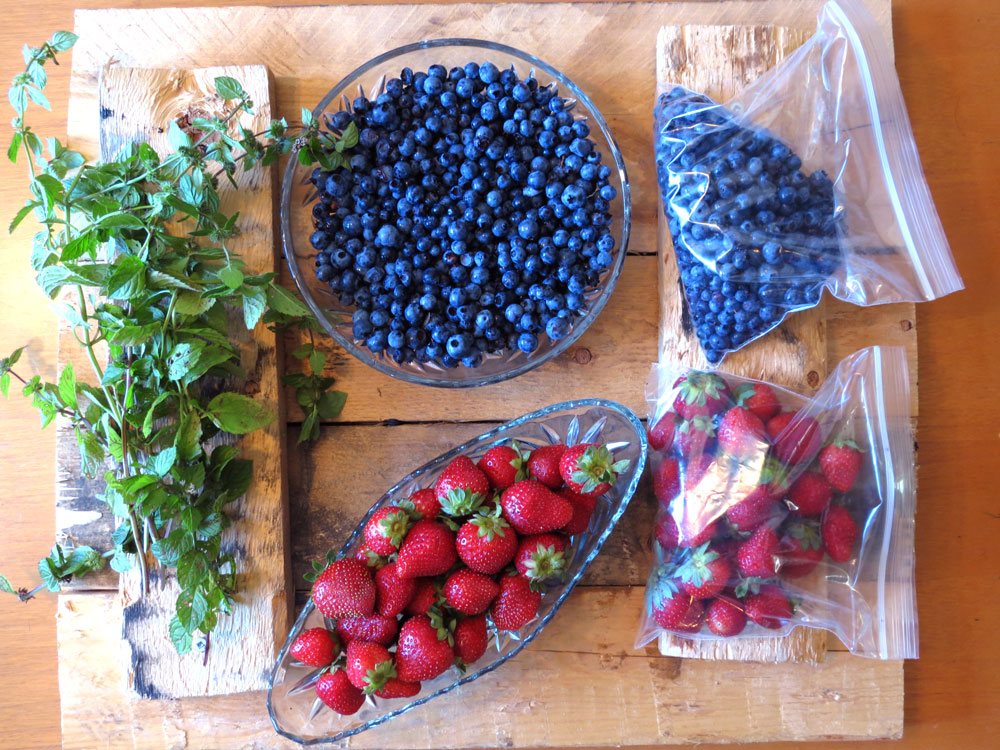 Is our modern fruit making us sick?
There is so much debate about whether or not fruits help the healing process. The Frugivore diet is getting some heat these days, when celebs like Ashton Kutcher became sick after consuming only fruits for a month. There are so many mixed views about the whole 'fruit' thing…so what's the deal? Are fruits healthy or not?! Although I adore watermelon and mangoes with unparalleled passion, I personally have decided to pass on all fruits for the duration of my own healing process and here's why.
Most of us love the taste of fruits, what's not to like? When ripe, they are sweet, juicy and absolutely delicious! There is no doubt that fruits SHOULD contain many beneficial vitamins, minerals and antioxidants as well as an abundance of pure water and wholesome fiber that is all very easy to digest and assimilate. There really is no argument stating that fruits can't potentially offer benefits, they contain important nutrients and are not generally toxic to a perfectly healthy body (if they are organic of course, as pesticides and GMO's are linked to potential toxicity). However, although fruits sound pretty perfect for a healthy person, there are definite reasons why consuming them regularly might be hindering your body's ability to heal when sick, particularly from inflammatory conditions like IC, IBS, IBD, systemic infections and many cancers.
There are a few factors that you may want to consider when deciding to either include or exclude fruit from your healing diet plan. The first is that the fruit we eat today is very different than the fruit our ancestors picked in the woods and off the trees. We do not usually get to eat wild, fresh, perfectly ripe, non-treated local fruits, especially if you live in the North where growing seasons are limited. Without even including contamination risks from GM material or the pollutants in our ground water and earth, our fruits today are mono-cropped, commercially grown with quantity rather than quality in mind and most are deliberately hybrids in order to make them larger, more visually appealing and more sugar-dense.  Most are picked unripe, left to ripen without the minimal nutrient supply from the earth or plant they grew from, are then irradiated and waxed for longer shelf life, which destroys all vital enzymes and life in the fruit. The end result of this sad process is often a piece of fruit that is robbed of life-force, nutrients and loaded with sugar. This new breed of fruit now feeds pathogenic gut bacteria and yeasts, throws off our blood sugar and feeds our toxic cancel cells.
Eating fruit may also exacerbate those with pancreatic or digestive abnormalities, which sadly is most of us today. We no longer have the right strains of gut flora inhabiting our intestines or the digestive strength to be able to break down the increase in sugar in our unnaturally produced fruits. Many of us have one digestive complaint after another and most are in a state of sugar addiction or are pre-diabetic, which requires mindful food consumption and often the exclusion of fruit sugars. If we have not been pumped full of meds, processed food, vaccines, baby formula or antibiotics, the better part of our us, since infancy, have been eating way too much conventional produce, grain, meat, fish and dairy and have thus been through our food, poisoned by estrogenic pesticides, toxic herbicides, gmo's, synthetic fertilizer residues, synthetic hormones and flora-killing chemicals (chlorine, aluminum, fluoride) in the water we've been drinking. This is a lot to ask the body to heal and detox from, so minimizing the continued assault on our already-weakened modern bodies and giving our poor pancreas and gut a well-deserved break is the best path to getting well successfully.
Another important point to consider is that fruit is very particular in digestion and needs to be eaten alone, with melons specifically not even mixing with other fruits! Most of us do not consume our fruit alone or on an empty stomach. We often throw berries in our cereal or eat fruit after a meal as desert. This not only completely negates any benefit the fruit may have offered such as easy digestion and assimilation, but it literally ferments any other food consumed within 2 hours of it, producing toxic gases and by products that tax the liver, feed pathogens and parasites, while poisoning our healthy flora, further compounding our problems. In addition, since different enzymes and varying amounts of hydrochloric acid are needed to break down starches from sugars and proteins from starches etc., the mixing of fruit with other food, confuses the pancreas and stomach, inhibiting ALL of the food from being digested completely, causing stress on the gut, damage to the gut lining, delayed elimination (causing putrefaction), improper absorption and cellular starvation. This is the opposite of why we eat, to feed our cells!! Avoiding fruit, minimizes the level of fermentation that goes on in the gut, or at least making sure the fruit you do eat is all by itself, organic, on an empty stomach and at least two hours after or before any other meal.
Unfortunately, there is really no way around it, we are a chemically-burdened generation and what did not endanger our ancestors, who lived in a much more natural world, may very well be harming us. There is a criminal misconception and much misrepresentation surrounding our food supply and our pharmaceutical industry/ medical safety. We may not be fighting different tribes for our rights to land and killing our own animals for food, but we are not nearly as civilized as we are trained naively to believe. There is a very large and scary war going on today and what has happened to our food supply can be called nothing less than the most horrific large-scale crime against humanity of all time. I know this fruit thing is a bit of a buzz-kill, and to be honest, deciding I was not going to eat any more fruit was pretty difficult and I still do indulge once in a while, understanding fully the consequences of my choices. To me it's about finding balance. If eating some home-made blueberry sauce or a fruit based desert will make my day, I go for it! Fruit may not be ideal for healing but it is a wonderful alternative to other deserts or sweets when a craving is simply undeniable! Let it be just that, a once-in a while treat while you get well. When all health complaints are long gone and forgotten, you can always decide to add a more regular fruit consumption, but likely by then you may feel so good, you won't want to!
Brittany