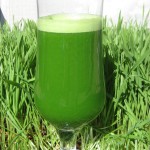 I am elated to share with you that I have been given the incredible opportunity to attend Hippocrates health institute for their 3 week life transformation program! This Institute provides, in my opinion, the ideal healing environment for those looking to have a whole body recovery experience. I have longed to do this for years, and wished for it every day that I was ill. Unfortunately until some recent help from a wonderful person, I was unable to afford it. I will be forever grateful for his contribution. So what is this place, why is it so wonderful and why am I blogging about it?
Basically the institute provides full physical and mental support in a strict and controlled healing environment. This includes emotional therapy, optional colon therapy, cooking and lifestyle lectures, non-invasive detoxification techniques and equipment, a varied exercise regime, stress management techniques, fresh wheatgrass and green juices, an all-organic raw vegan buffet ( the produce all grown on their 50 acre land!) for meals and even weekly massages, finished off with a congratulatory graduation! All of this set in the southern oasis of south Florida. This may not seem like everyone's dream vacation, but to me it is pure bliss! Not making my own juices for three weeks, all-you-can drink shots of wheatgrass?  Move over tequila, I'm getting high on chlorophyll! I can't wait for the unique salads and tasty fresh local avocado! This may sound odd to some, but I feel about a perfectly ripe avocado, the way most feel about chocolate cake…absolute perfection!
Many people head to Hippocrates for support in healing from serious illnesses such as cancer and autoimmune disease.  I will be documenting every step of my journey, through the transformation and will blog about my personal experience in detail upon my return. I am looking forward to the brave and unique people I will meet and the immense satisfaction I will get from testing my will-power and limitations. I will no doubt be dreaming of homemade muffins and merlot during my weakest moments and need strength as I munch on my nut breads and sip my pea sprout juice instead.
I would like to thank everyone who was supportive and caring during my recovery from IC and I am hoping to achieve an even greater level of health by taking this program. I know as I fly home after my graduation, I will be taking with me the joy of new friends, priceless  life-coaching information, the experience of a lifetime and memories I will cherish forever!
Brittany