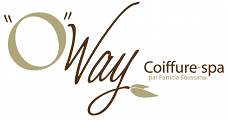 Anyone who knows me for more than a day is quickly made aware of my insatiable desire to pamper myself.  I have always believed that how we feel plays as big a role in our overall health and is as undeniably important as what we consume.  Armed with this belief and plenty of self-justification… I feel free to pamper-away regularly, completely guilt-free!
Being a spa-loving lady…I was driving into the city recently and noticed a sign that read 'organic spa' not far from mi Casa, so I took a mental note: yes indeed, yet another natural environment in which to rejoice! On a critical mission to have old Henna removed from my hair, I decided to stop in and see if by some miracle they could help me and what I found far surpassed my expectations.
It was not simply a salon, but a holistic paradise, one which drew me in for a good five hours!  I was welcomed warmly upon arrival and was introduced to some interesting knowledge and inspiring people. It always impresses me how much there is to know about the human constitution and no matter how much research or studying you do, you will always meet someone who knows ten fascinating things you never came across.  I was fortunate to meet a reflexology specialist, receiving their famous hair treatment, who informed me in detail about the Moringa Tree and the benefits of this nutritional power-food superstar in healing and supporting the body. I was also made shockingly aware of my own tendency to breathe shallowly and hold my breath when I speak, something I do automatically and had never noticed before. This may very well account for why I feel so drained after long conversations! I was additionally drawn into considering the benefits of energy rebalancing in achieving optimum health.
I left the spa with not only a thoroughly moisturized head of hair after an organic penetrative hot oil treatment, but I took with me some interesting new perspectives and the pleasure of meeting truly stimulating people. If you ever get the chance to swing by O-Way organic spa, you will leave with glistening silk-like hair, exceptionally beneficial knowledge and will have experienced a scalp scrub/massage unparalleled by any other salon I have tried in this city!
Life is hectic, we are all busy and most of us are overworked and never take the much-needed relaxation time we deserve. Be good to yourself, because you're worth it! ( And yes, I actually pulled out the tacky L'oreal hair slogan…pun intended!)
Brittany